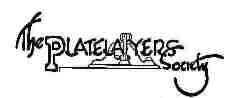 My Favourite Locomotive
SR Class V, no. 902 "Wellington"

A Reprint of an Article in The Coupling of March 1998 - by Mark Stapleton
---
Many years ago my father and I were wandering through the shed at the Bluebell Railway when he said those magic words that prefixed most of his stories..."Did I ever tell you about the time I drove a locomotive much like this one here? Well, it was when I was a schoolboy at Wellington school, I must have been about fifteen years old at the time..."

In 1930 or 31, my father is not sure, "Wellington" was brought to Crowthorne Halt (Wellington) as part of the publicity campaign for the new "Schools" class locomotive. Crowthorne Halt (Wellington), my father tells me, is on the line from Reading to Wokingham and Camberley. (Can anyone tell me a more precise location of Crowthorne halt? The maps that I have seen show that Camberley is not on the Reading - Wokingham line. I have not been able find where Crowthorne halt is.)

My father recalls that this line was not busy so parking a locomotive on the line for a few hours would not upset schedules. The visit of 902 to Wellington school sparked a fair amount of excitement through the school since here was an opportunity to go on to the footplate and see the loco up close. (This would appear to have been the dream of most "well balanced" schoolboys of the day).

My father and a schoolmate arranged to show up early to avoid the crowds that were bound to occur later. As luck would have it, they were the first to arrive, and upon seeing the two schoolboys, the driver asked them up to the footplate to look about. Since no one else was in sight, he then asked if they wanted to go for a short run down the line.

This was one of many difficult decisions that schoolboys face, and after thinking over carefully for a nanosecond or two, they said yes.

The driver then said to my father "Right then, you can drive it down the line and your chum here can drive it back. Do you think you're up to it?" So under the careful supervision of the driver my father started "Wellington" off down the line. Which way, he does not remember (presumably forward), but they went a mile or so before he gave up the regulator for the return trip.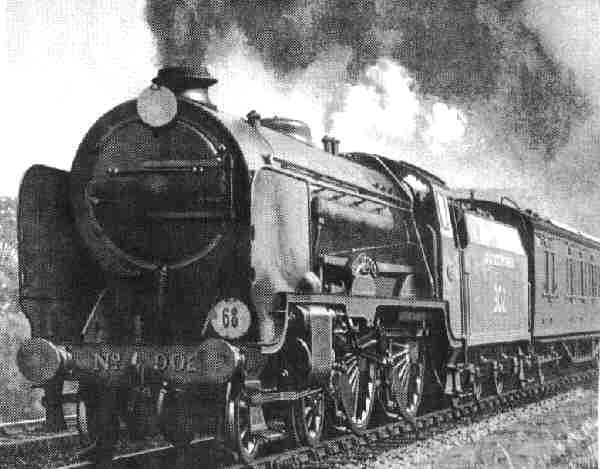 No. 902 was completed in April 1930, the third of 40 locomotives that comprised the "Schools" class. Outshopped in SR olive green, these locomotives were noted as the "most powerful 4-4-0s in Europe" at the time.

A few years after telling this story, my father bought me the Wills kit for this locomotive and I acquired a set of P4 Ultrascale wheels, a Gibson milled chassis and of course the "Wellington" name plates to go with it.

I hope to build it in the next couple of years, as a stable mate to my half-finished Southern O2 "Bembridge", which is where my brother went to school. It has been said in the past that it takes me as much time to build my models as it does to build the real thing. To be honest, it takes me longer.
---

Back to our main page
April 2001